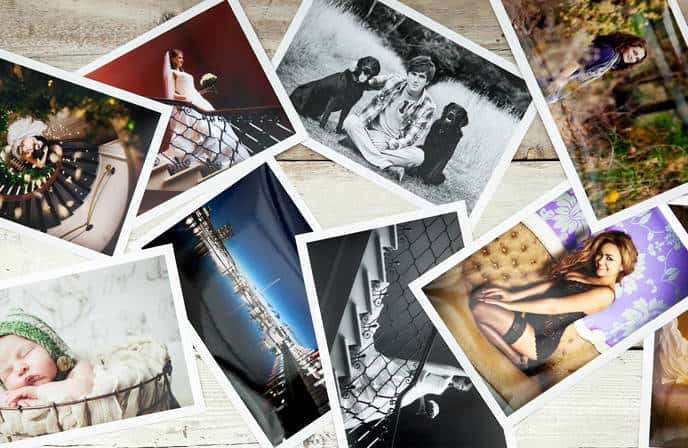 Prints, Wall Art and Thank-you Cards
Your wedding or event is over and you can sit back, relax and enjoy viewing your beautiful photos by displaying them with our range of Prints, Wall Art and Thank-you Cards. Your images are timeless pieces of art that deserve to be displayed and shared. As an experienced graphic designer and printer (Jonathon has over 7 years experience running a print and design business before training as a photographer) our contacts and experience in the print industry ensure we source only the very finest products worthy of your attention.
We have purchased these Prints, Wall Art and Thank-you Cards for displaying and sharing photos of our family, and can personally vouch for the quality of these products. Don't settle for less, make sure you buy the best range of printed products currently available in the UK.
All images are printed by experts to guarantee your satisfaction: we wouldn't have it any other way.
Photographic prints
Your photographs will be available in a beautiful lustre finish, on luxurious Fuji professional or Kodak professional paper media. For the ultimate in sharpness, accurate skin tone reproduction and long-lasting quality.
Lustre: A versatile, luxurious and durable finish: the perfect all-rounder.
Thank-you cards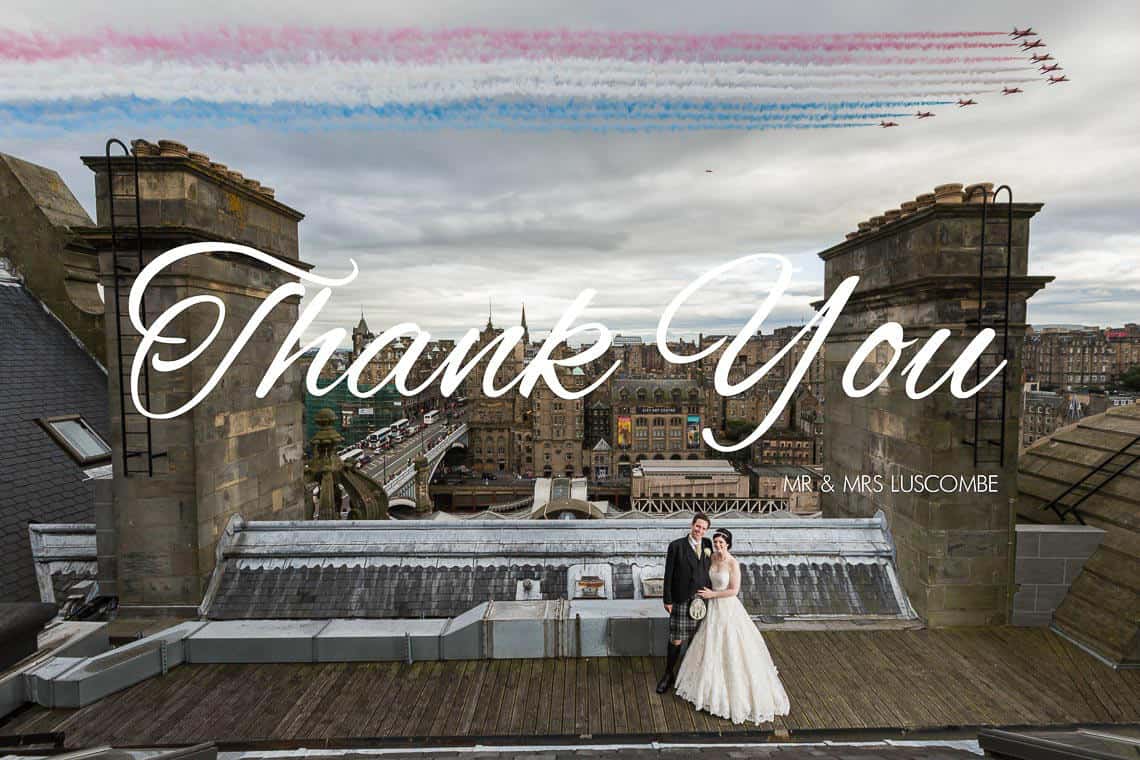 For that personal touch, this option allows you to choose a favourite photo to be printed on the face of each card.
With a blank space for your personal message, these cards are available in various sizes and come supplied with envelopes: All you need to do is pick a photo to get started.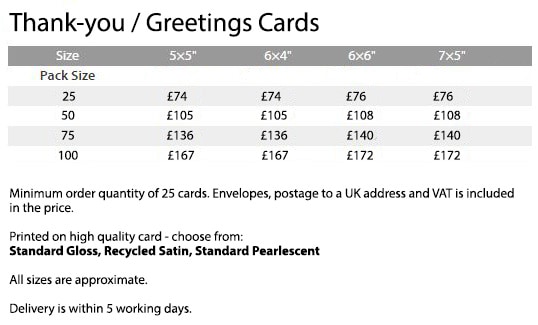 We can add your image to the front of the card with no additional text added. Or we can add text to the front of the card and leave the inside of the card blank for you to write your own message. See the examples, above and below. Many other typefaces/fonts are available, and the position of the text can be placed anywhere on the page.
You can also use these cards as Christmas cards and invitations!
• Choose one of your photos to be printed on the face of each card
• Blank interior allows you to write your own unique messages
• Comes supplied with envelopes
• Add that extra special personal touch
• Available in a range of sizes and luxury finishes
• Fast delivery – 5 working days or less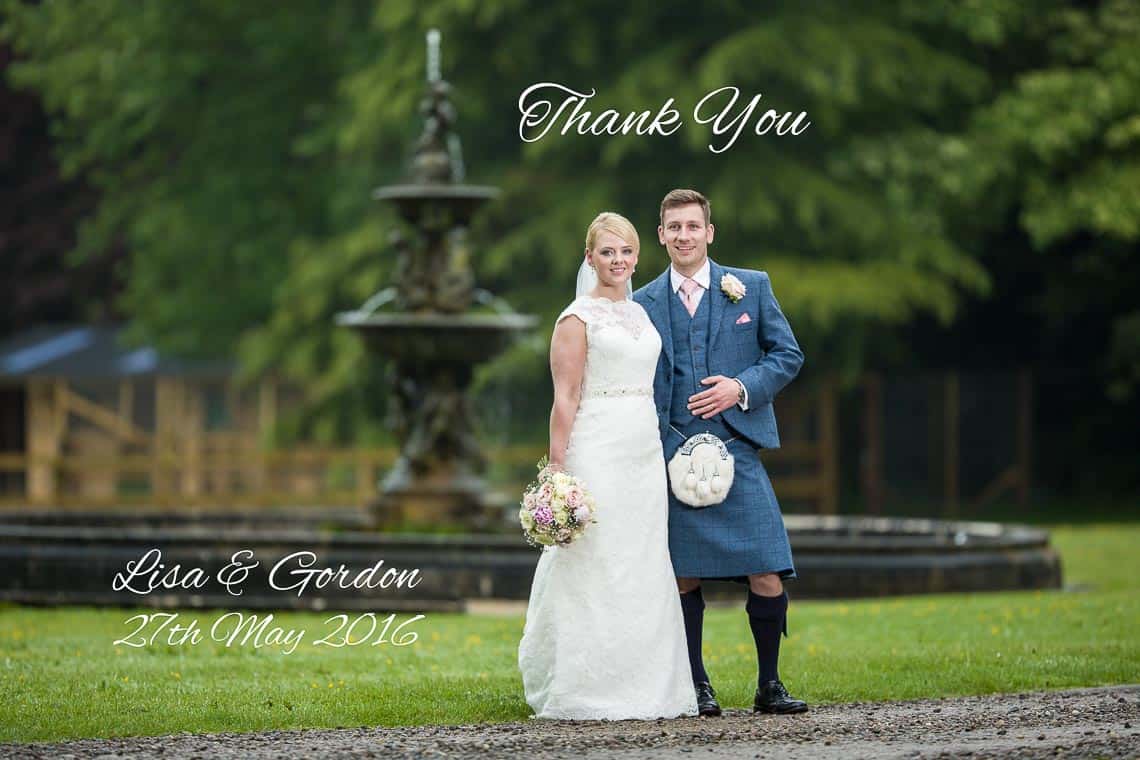 Glacier block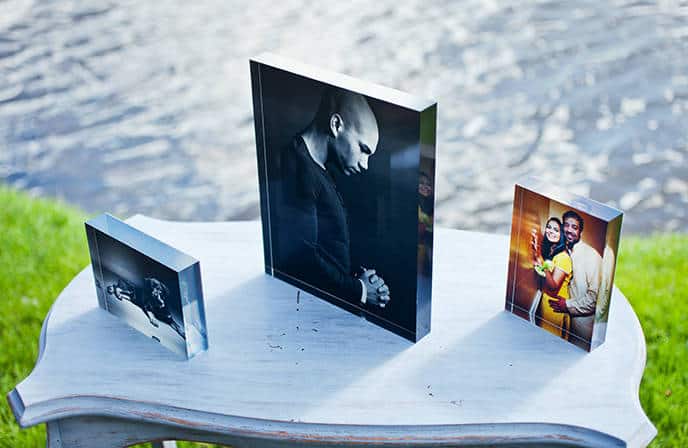 If you're looking to turn one of your favourite images into a real talking point, the glacier block option will certainly fulfil your requirements.
This striking option makes it possible for your favourite portraiture and wedding photos to be encased within a high-gloss, incredibly durable acrylic block – Perfect for popping on a desk, shelf – or wherever you want to make a statement.
Canvas wrap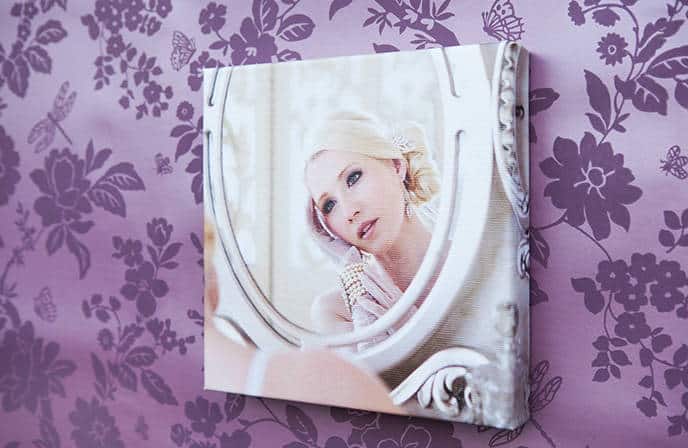 This option is a traditional, hand-crafted format which is an incredibly popular method of showcasing striking photography.
Available in 40mm and 70mm depths, in sizes ranging from 20 x 16 inches to 60 x 40 inches, my canvas wraps are delivered in a ready-to-hang format.